Today we'll give you some ideas you have in mind when decorating
your baby's room,
this should be comfortable, cozy, nice, sweet and relaxing.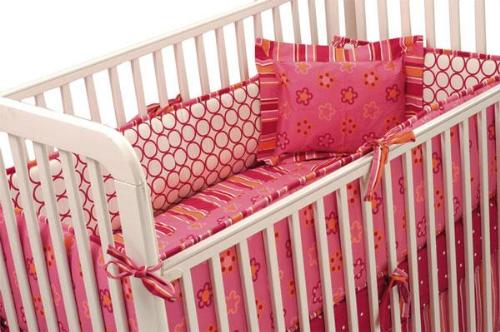 * First and foremost, your baby's room should be near or in front of you, because when he begins sleeping in her room avoid long walks at night. Also this will give more security to your child.
* When selecting the baby's room, keep in mind that this requires a good amount of natural light and ventilation, so it must have at least one large window to take care of it.
* It is also vital that this room is both an excellent thermal insulation, so your baby does not suffer extreme heat or cold of winter, as sound, preventing any noise to wake him when he is sleeping.
* Finally do not forget that your baby's room should always be planned ahead, so that, in terms of furniture, you can opt for functional cribs that can be tailored to fit your child as this grows. Also do not forget that this room should be a large place and unobstructed, so your baby can be comfortable when you start to crawl and then to play.
Possibly Related Articles:
2 Responses to "Tips for Organizing Your Baby's Room"