Archive for the 'Home Furniture' Category
We are pleased to present a truly comfortable sofa that will help us decorate our rooms providing further joy to the environment with its vibrant colors. Ploum is a sofa organic form and inspiration. Designed and presented by the Ronan Bouroullec brothers and, this comfortable sofa converts into a big bet overcome in search of comfort. The surface is very smooth and soft, pleasant feel.
Its large size makes our whole body to rest also help us the flexibility that characterizes this piece, including support and armrests. A stylish contemporary sofa and covered with polyurethane foam. Your upholstery is elastic, soft, pleasant and comfortable.Its ultra-flexible foam adapts to the body, so that we look on a squishy cloud. Entirely to enjoy the relaxing time, this seat is ideal for rest, a nap or lie down to read or watch TV. Elegant to enjoy our visits and cheerful as we can see it in many different colors.
Read the rest of this entry »
If you love wood furniture, Ocean Shell, your bathtub is ideal. Built by craftsmen gives us endless possibilities within our decor.
With a Swiss design, belonging to the firm Bagno Sasso, Ocean Shell is a bathtub full of poetry and elegance whose wood has been treated to be resistant to moisture .. a bath could be expected, of course! Inspired by the shells, Ocean Shell has an unconventional design as it is done by hand .. therefore each tub is unique.
Read the rest of this entry »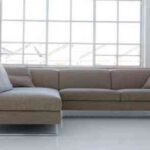 We must use many tricks to decorate the home, sometimes we do not have much space and this determines the decor, but not to determine who is not attractive, on the contrary, can and should be very attractive. Today we focus on a show that has little space. In a game room furniture tends to limit the space and make it look overloaded and somewhat stifling for "reduced".
And yet, we need a couch in the living room. For this we can do without additional furniture as the love seat and wing chair to focus on decorating with corner sofas. It is beautiful sofas that were so fashionable in the 70s were relegated the following decades when the fashion was to have much furniture in the room that we were missing were people to fill them all, so is the decor, and fashion usually goes back to what we have seen before. Read the rest of this entry »
The chairs are a widely used in the decor of any home … So much so that not only found in places that are essential, such as the kitchen, dining room or the terrace, but also turn to them for garnish other corners and spaces. The truth is that we always find a place in which to place a chair and create a charming …
Today, we propose a simple idea that will help you renew your old chairs. A simple idea and easy to apply that will help give a more modern feel to your chairs or provide the most appropriate colors to a chair you want to become the star of a specific space.
And our idea is based on the painting, coloring worst is not just the chair but to create an attractive gradient. Look: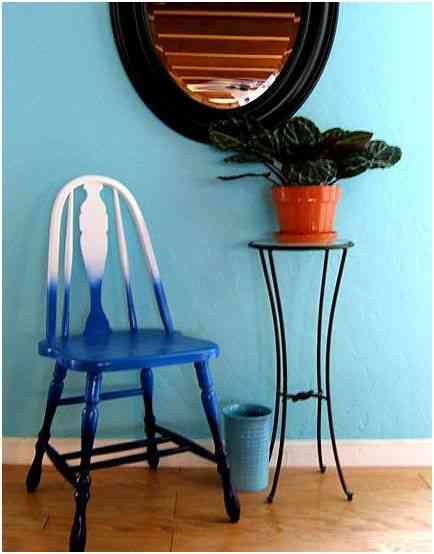 Read the rest of this entry »
We always speak of the importance of us with functional furnishings, as well as decorate and provide an attractive finish, help us to have a home much more collected.
The key to decorating, often, less is more .. so the best is to become practical furnishings if they can be economical and beautiful .. but we can always do good restorations.
This time we present a great library shelf, but the funny thing .. is that this unit is shaped like a whale … if you love watching, if you want to build an ocean-themed room or just have a child who loves whales today we present this great and nice bookshelf, especially perfect for children's rooms.
Read the rest of this entry »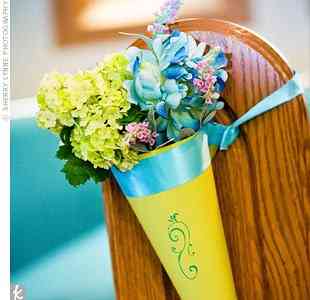 In today's article we provide a fantastic idea to decorate the backs of chairs. If you have an event or meeting, wedding, birthday, communion … with some flowers can make a great addition to the chairs .. weigh nothing so it's perfect for decorating all the chairs.
If you love flowers, especially for weddings, here are some ideas we can implement perfect decoration in ready … this time we have proceeded with colors like white and blue … but we can always create compositions that we like and change colors depending on the rest of the decor.
Flowers can be both fresh and artificial … we can also put that we like, daisies, roses, wildflowers … this time is a bouquet of wild flowers, with a little green. Read the rest of this entry »
That fashions come and go is a fact. Also for our furniture. And sometimes, although trends have not changed much, just got tired of them. It is normal, the decor of our home is something we live with every day, something we see constantly, sometimes changing it is not only positive but necessary.
Of course, the truth is not so easy, especially because changing the decoration involves an investment. If that investment is not a possibility that you can raise, the solution is not to give up a renovated decor, the solution is to go for other alternatives.
Today we show you one of those alternatives or options to renew the furnishings of the house with very little money. Read the rest of this entry »
Any girl want in your room a unique and charming dollhouse. But the truth is that doll houses are not exactly cheap toys …
If your daughter while you want to have a doll house and a toy that you have not been able to afford to give her, today I propose an alternative idea that lets you create you measure yourself and your own personalized doll house.
Look how pretty:
Read the rest of this entry »
Remember Tólix chairs? These were invented by the great pioneer of furniture galvanizing, France Xavier Puchard. Its overwhelming success, thanks to these chairs are the echoes even today.
Created before 1929, these chairs have given so much to talk about. The French craftsman had the mission of making steel furniture and left the chair Tólix here.
In 1927, Puchard launches a series of lines consisting of metal furniture, chairs, stools and chairs … this collection offered absolute innovation in terms of furniture … they were strong, stainless steel and stackable. Read the rest of this entry »
Today we will talk about the interesting collection of tables, Venus. This successful bid comes on the heels of the well-known firm Mobil Fresno. Its portfolio has been increased with new pieces, especially modular for the living room or den.
The coffee tables or coffee can be in different sizes and dimensions. The beautiful pieces are ideal for decoration and style of almost any environment. Innovative proposals also provide style, high quality for dressing salons. Read the rest of this entry »